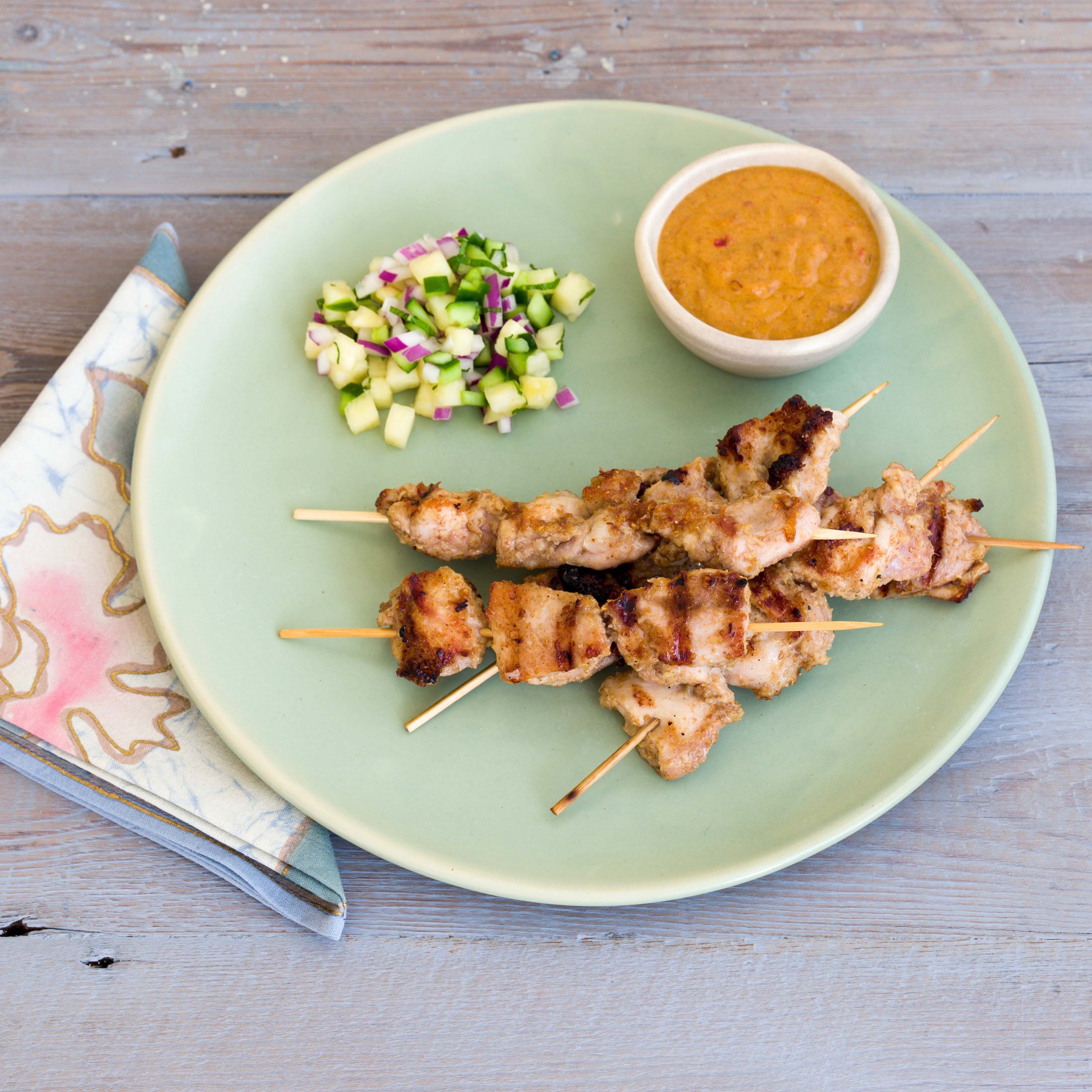 Recipe by Roberta Muir
Serves 4 as an entrée
INGREDIENTS
1⁄4 cup vegetable oil
3 cloves garlic, crushed
1 tbsp grated ginger
1 tbsp ground coriander
1 tsp ground cumin
600g chicken thigh fillets
250ml AYAM™ Satay Sauce
1⁄2 cup coconut milk
2 tsps AYAM™ Sambal Oelek Paste
Salt flakes, to taste
Lime wedges, for serving
PINEAPPLE SALSA
1 Lebanese cucumber, seeded and finely diced
1 small red onion, finely diced
1⁄4 pineapple, finely diced
METHOD
Combine oil, garlic, ginger, coriander and cumin.
Cut chicken into bite-sized pieces, add to oil mixture, mixing well to combine, cover and refrigerate for at least 30 minutes.
Meanwhile, make Pineapple Salsa: combine all ingredients and set aside.
Combine satay sauce, coconut milk and sambal oelek in a small saucepan and bring to a simmer. Set aside to keep warm.
Heat barbecue or char-grill pan to hot.
Thread chicken onto skewers, sprinkle with salt and grill for about 2 minutes each side, until just cooked through.
Serve with Pineapple Salsa, satay sauce and a lime wedge on the side.