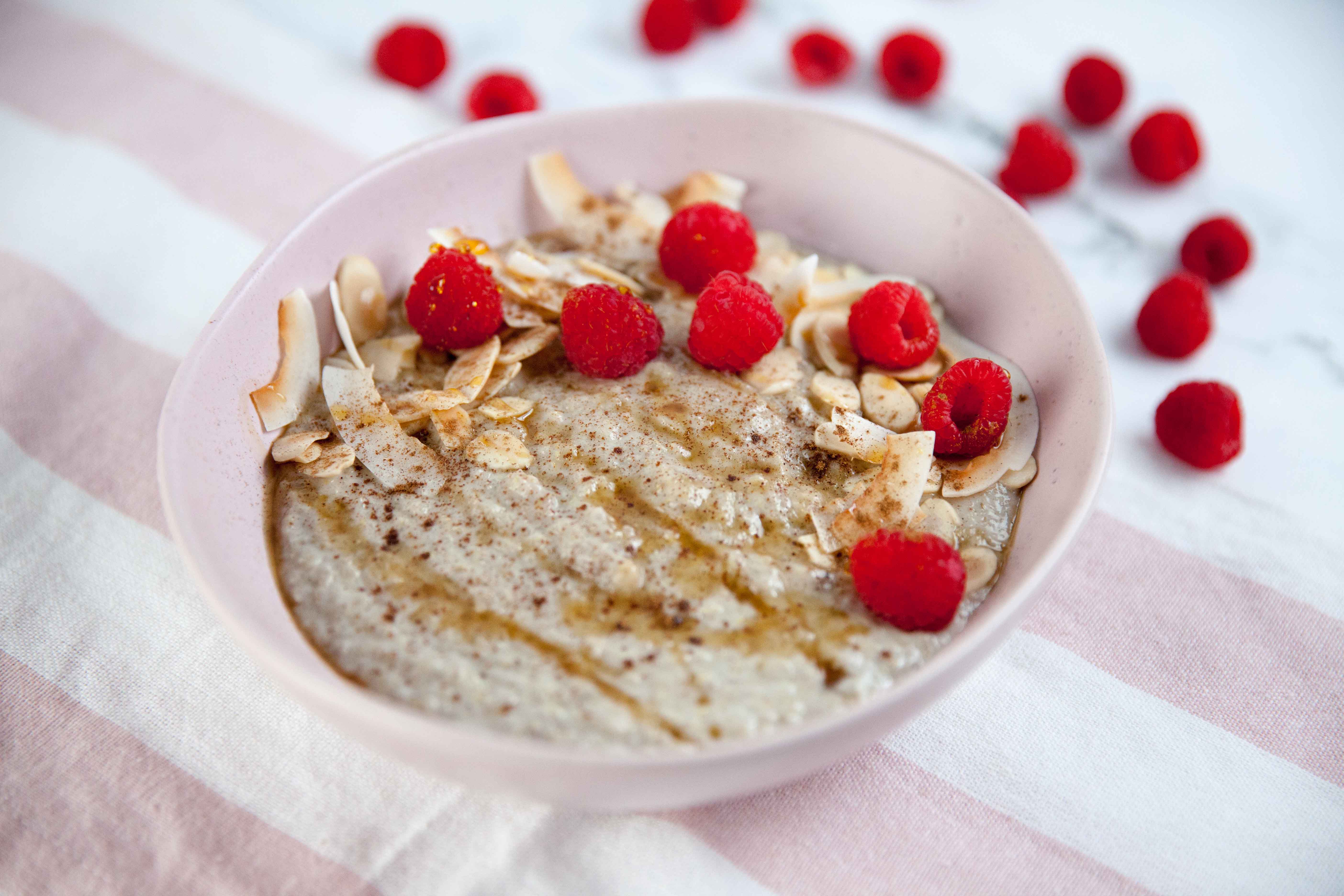 Serves 2
Time 3 min
Recipe by Helen Tzouganatos


Ingredients
35 g(⅓ cup) quinoa flakes
270 ml AYAM™ Coconut Milk
2 tbsp white chia seeds
1 tbsp organic honey or maple syrup, plus extra to serve
½ tsp ground cinnamon, plus extra to serve


To serve
Berries
Toasted flaked almond
Toasted coconut chips


Method
Place the quinoa flakes in a sieve and rinse under running water until the water runs clear to remove the bitterness.
Place all the ingredients in a saucepan and stir over low heat for 3 minutes or until the desired consistency is achieved. For a thinner consistency, add extra milk and for a thicker consistency, simmer longer.

Pour the porridge into bowls and top with berries, nuts, coconut chips, a pinch of extra cinnamon and a drizzle of honey.