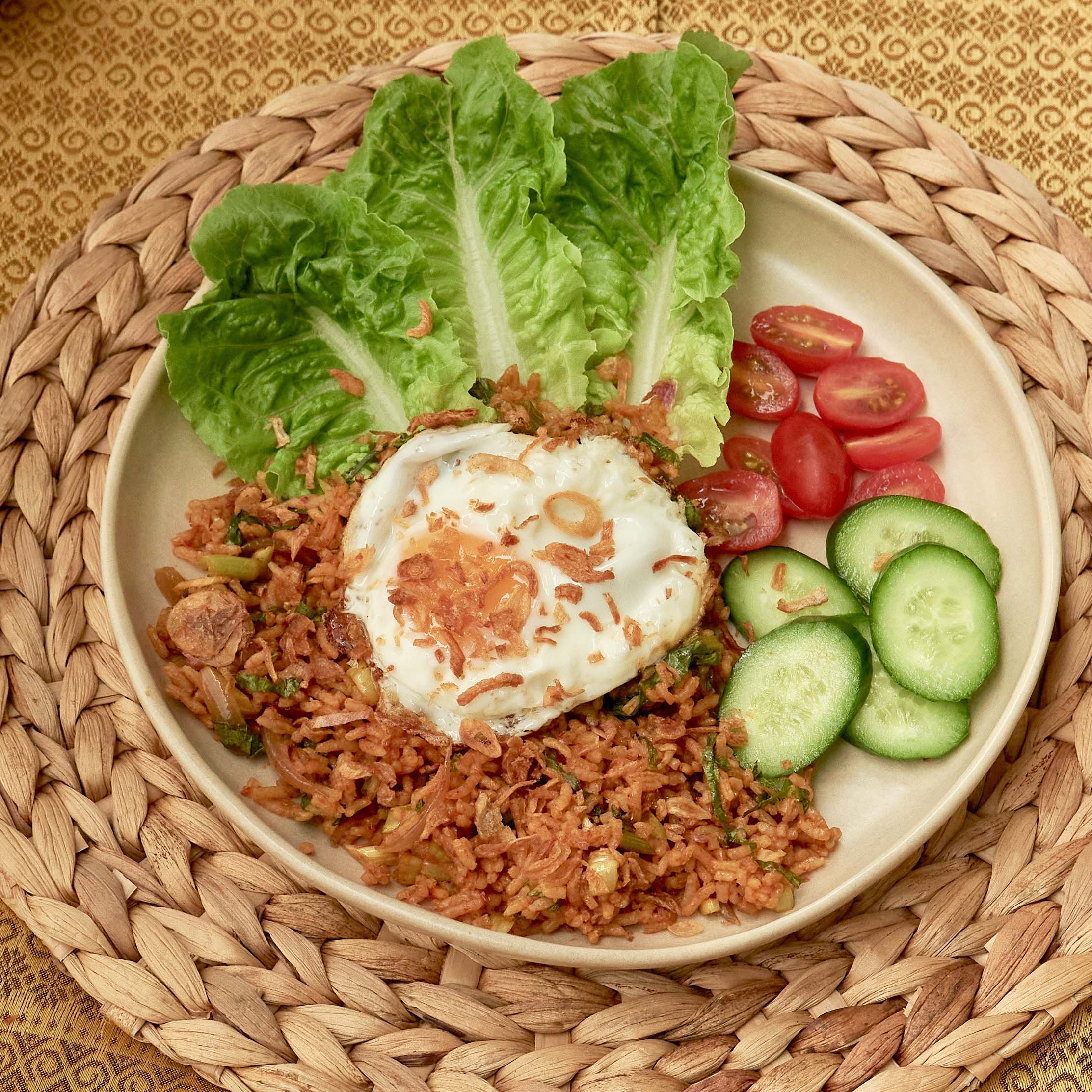 Serves 4
Recipe by Roberta Muir
Ingredients
1 tbsp vegetable oil, plus extra for pan-frying
1 red onion, halved and cut into eighths
Salt flakes, to taste
1 bunch choy sum
185g AYAM™ Nasi Goreng Rice Paste
3 cups cooked rice
4 eggs
4 lettuce leaves
1 Lebanese cucumber, sliced
200g grape tomatoes, halved
4 green onions, sliced
2 tbsps deep-fried shallots
Method
Heat oil in a frying pan over medium heat, add onion and a good sprinkle of salt and cook, covered for about 10 minutes, stirring occasionally, until starting to colour.
Meanwhile, slice the choy sum, keeping the leaves and stems separate.
Stir choy sum stems and nasi goreng paste into the onion.
Add rice, stir until well combined and cook for 3 minutes or so, stirring occasionally, until heated through.
Meanwhile, fry eggs in a little vegetable oil.
Arrange lettuce leaves on plates with cucumber and tomato on the side.
Stir choy sum leaves and green onion through rice and cook for a further minute or so, until leaves are just wilted.
Spoon rice into lettuce leaves, top with egg, sprinkle with deep-fried shallots and serve.