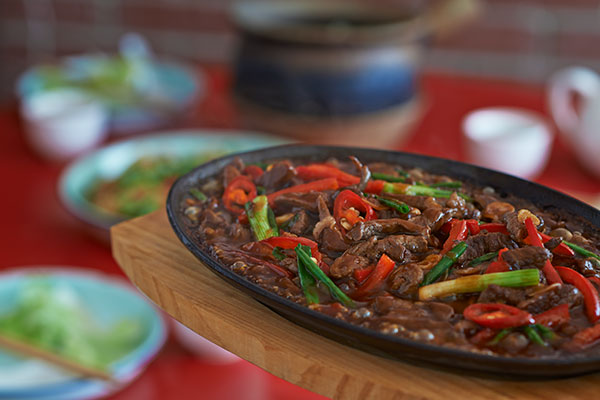 Serves 4
Prep Time: 10 mins Cook Time: 10 mins

Ingredients:
500g lamb fillet or leg steaks, thinly sliced into strips
210ml AYAM™ Mongolian Lamb Sauce
2 tbsp vegetable oil
2 garlic cloves, crushed
1 sliced red chilli (optional)
1 red capsicum, deseeded and sliced
3 spring onions, chopped into 4cm lengths
Method:
Heat 1 tablespoon oil in a wok or pan over medium heat. Stir-fry lamb in batches until just cooked. Set aside.
Add remaining oil to the wok. Stir-fry the garlic, chilli, capsicum and onions for 2 minutes.
Add the lamb and sauce, cook, stirring, until heated through.
Serve with steamed rice or cooked hokkien noodles.