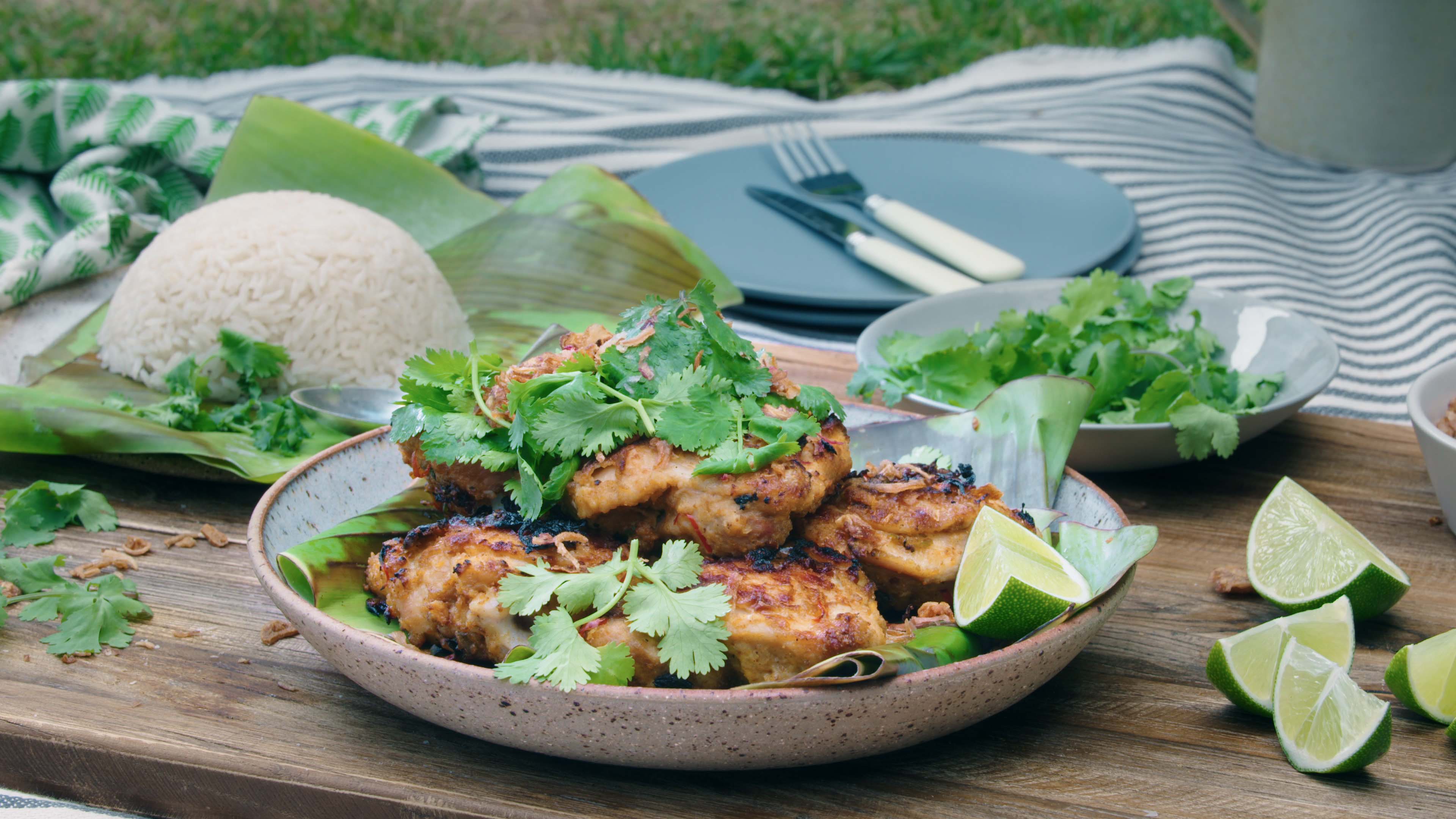 Recipe by Adrian Richardson
Serves 3 - 6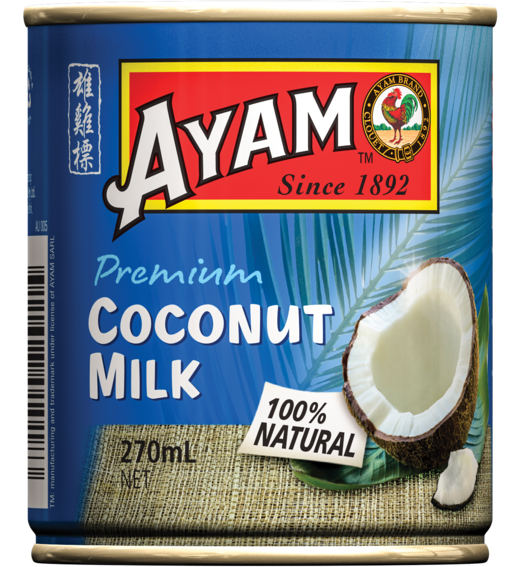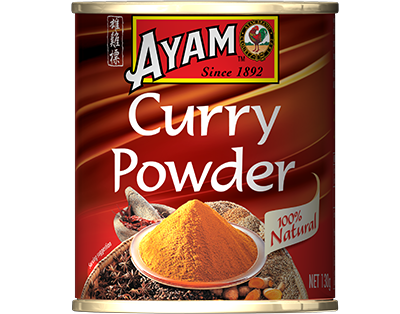 INGREDIENTS
6 x large chicken thighs with the skin left on
3-6 banana leaves (depending on desired servings)
Mixed herbs for garnishing
1 small red chilli, sliced
3 limes
Marinade
1 large knob of ginger, grated
2 long red chillies, sliced
2 tbsp AYAM™ Rendang Curry Paste
4 tbsp AYAM™ Curry Powder
½ cup coriander, chopped
½ cup spring onion, chopped
Salt
Pepper
Extra virgin olive oil
Coconut Steamed Rice
2 cups jasmine rice
1 ¾ cups AYAM™ Coconut Milk
1 ¾ cups water
Method
Chicken
In a large bowl mix together the marinade ingredients until well combined.

Pour the marinade mix over chicken until evenly spread.


Cook the chicken on the BBQ, turning frequently to ensure it's cooked through evenly.


Once the chicken has cooked and rested, serve on a fresh banana leaf with a serve of coconut steamed rice.


Garnish with fresh herbs, chilli and lime.
Coconut Rice
Bring coconut milk and water to boil.


Stir in the rice with salt and simmer covered for 15-20 minutes on low heat until liquid has been absorbed.


Stand aside for 5 minutes, covered to cool.