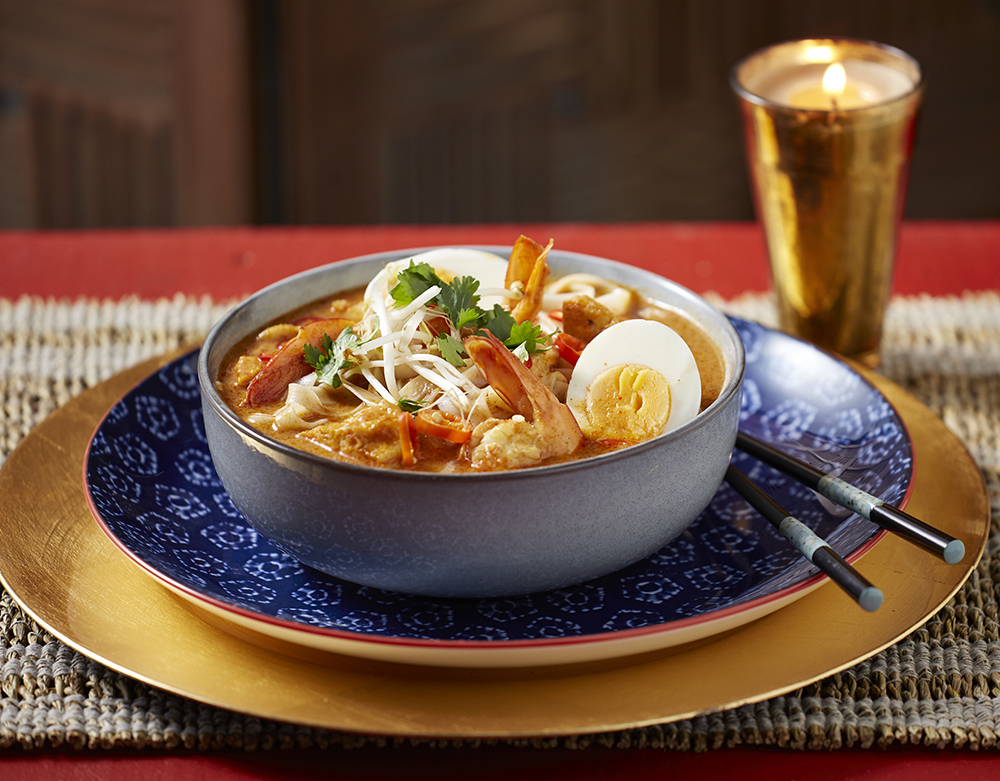 Serves 2
Prep 5 minutes
Cook 10 minutes
Collaboration with Sunbeam
Ingredients
185g AYAM™ Malaysian Laksa Paste
½ can AYAM™ Coconut Milk 270ml
1.5 cups water or vegetable stock
250g fried tofu puffs, sliced
250g cooked and peeled prawns
2 cakes of AYAM™ Rice Noodles
100g bean sprouts
Chopped coriander, to garnish
Method
1. Combine Laksa Paste, Coconut Milk, water or vegetable stock in the Sunbeam Professional Non-Stick Wok. Cover with the lid and turn the dial on to medium high heat. Bring to the boil.
2. Remove the lid and then add fried tofu puffs and prawns. Reduce heat.

3. Meanwhile, prepare noodles according to the packet instructions. Drain and divide between 2 bowls.

4. Ladle the soup over the noodles and top with bean sprouts and coriander.