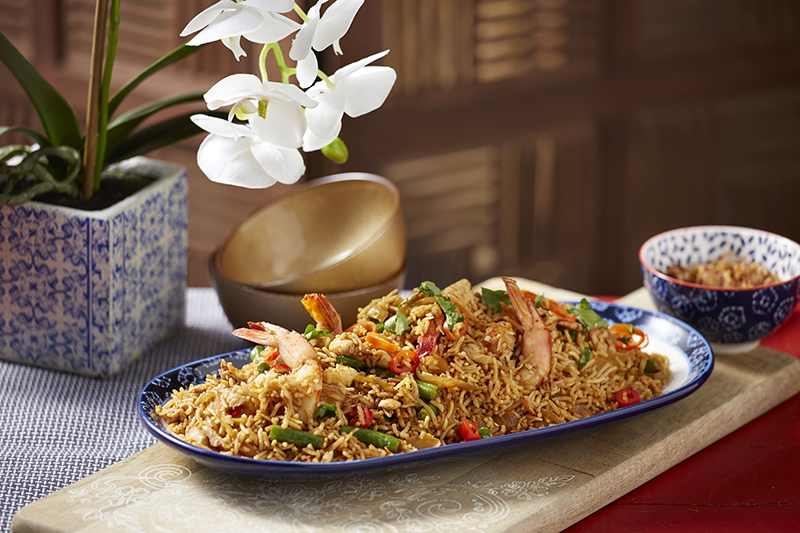 Serves 4
Prep Time: 10 min
Cook Time: 20 min
Collaboration with Sunbeam
Ingredients
185g Ayam Malaysian Nasi Goreng Paste
300g boneless chicken, diced into 2cm pieces
1 large brown onion, sliced
250g peeled, raw prawns
100g green beans, trimmed and chopped
3 cups cooked rice
4 eggs
Lettuce, sliced cucumber and tomatoes, to garnish
Method
1. Combine paste, chicken and onion in the Sunbeam Ellise Stainless Steel banquet frypan over medium heat. Stir-fry for 6 minutes.
2. Add prawns and green beans, cook for a further 5 minutes.
3. Add cooked rice and stir until well coated and heated through.
4. Spoon into four serving bowls.
5. Fry the eggs and place on top of the Nasi Goreng. Serve with lettuce, cucumber and tomatoes.
Tip: Substitute the chicken and prawns with vegetables.