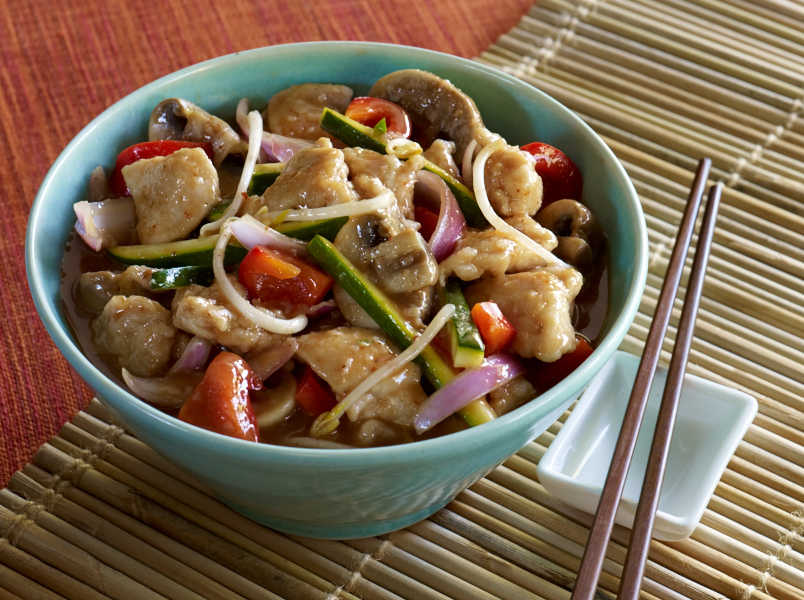 Serves 4
Prep time: 15 min | Cooking time: 10 min
Ingredients
400g chicken thigh fillets, cut into 3cm pieces
1½ tablespoons cornflour
2 tablespoons vegetable oil
1 red onion, cut into wedges
1 small red capsicum, cut into strips
2 small zucchinis, cut into strips
150g button mushrooms, halved
1/3 cup AYAM Hoi Sin Sauce
1½ cups chicken stock
100g bean sprouts
Method
1. Combine the chicken and cornflour. Heat the oil in a wok or frying-pan, add the chicken and stir-fry over high heat for 2 minutes or until cooked through, remove.
2. Add the onion, capsicum, zucchini and mushrooms to the pan and stir-fry for 2 minutes or until almost tender. Add the hoi sin sauce and stock and stir until hot. Add the chicken and bean sprouts.
Serving suggestion: Serve with AYAM Instant Noodles or rice.