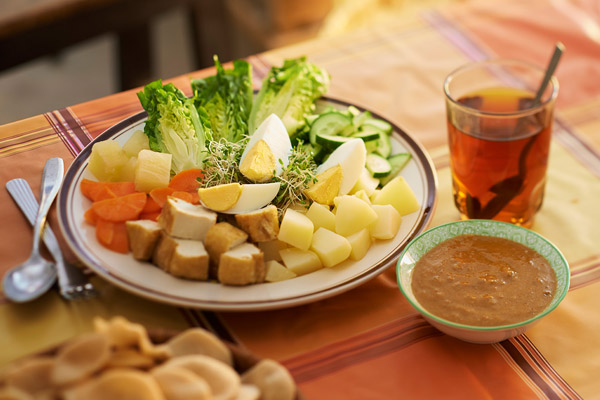 Ingredients:
1 can AYAM™ Gado Gado Peanut Sauce 250ml
2 lettuce leaves, shredded
1 medium cucumber, sliced
1 small carrot, sliced thinly
2 pieces of fried bean curd, sliced
2 hard boiled eggs, quartered
1 medium boiled potato, peeled and cubed
1/2 small can of pineapple pieces
Alfalfa sprouts, as a garnish
Method:
Layer vegetables on a serving platter.
Heat Gado Gado Peanut Sauce gently over a medium heatuntil simmering.
Pour warm sauce over the salad and serve.

Tip - Gado Gado Salad is traditionally served with some form of crackers.