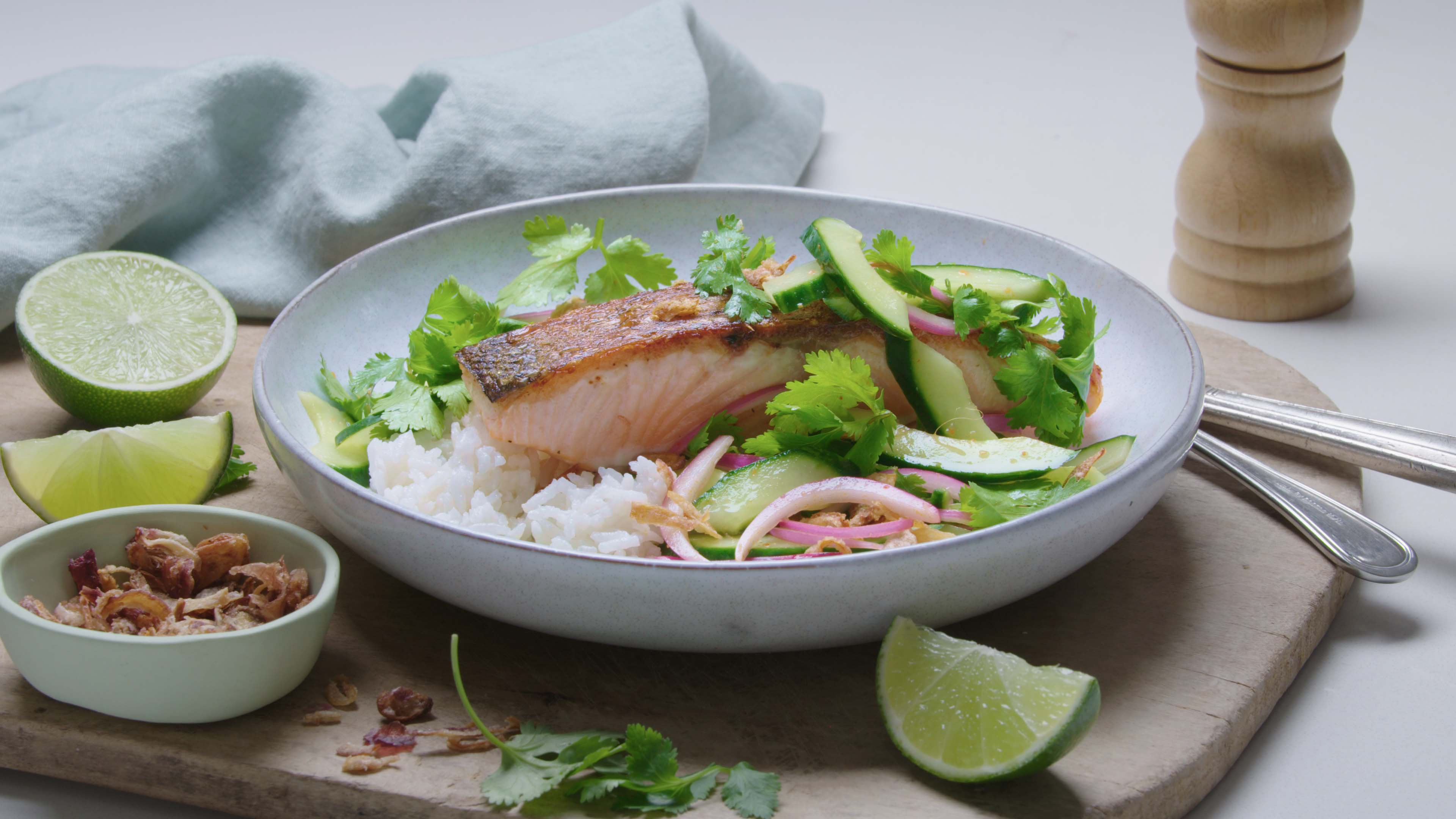 Recipe by Georgia Barnes
Serves 4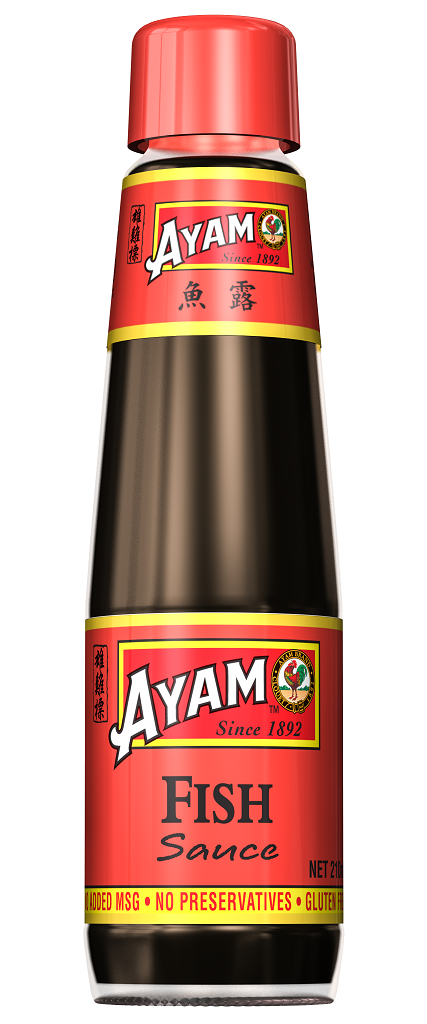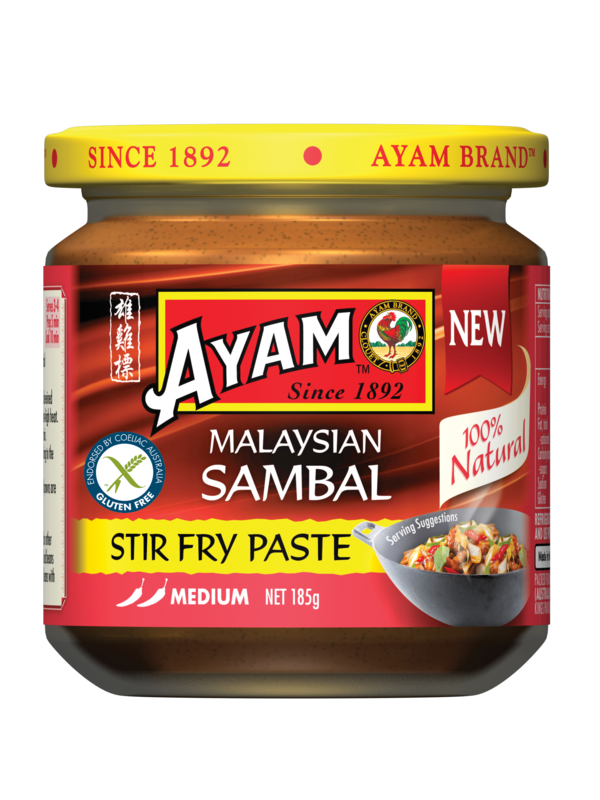 INGREDIENTS
Salt
4 salmon fillets, skin on
2 tbsp extra virgin olive oil
Coconut Rice
1 ½ cups jasmine rice
1 ¾ cups water
AYAM™ Coconut Milk 400mL
1 tsp crushed garlic
1 tsp salt
Cucumber Salad
1 large continental cucumber
¼ red onion, finely sliced
1 large bunch coriander
1 tbsp AYAM™ Sambal Paste
2 limes, juiced
4 tbsp AYAM™ Fish Sauce
4 tsp caster sugar
Fried shallots to serve
Method
Salmon
Place a large frypan over medium-high heat. Dry salmon skin well with a paper towel. Season with salt and pepper.

Add oil to pan. Place salmon skin side down, pressing down on each fillet to ensure skin is flat against the base of the pan. Cook for 2-3 minutes on each side.


Remove from pan and allow to rest.
Coconut Rice
Rinse rice under cold water. Place rice, water, coconut milk, garlic and salt in a medium saucepan. Stir to combine.


Place saucepan over medium heat and bring to a simmer. Cover and allow to cook for 10-15 minutes, stirring occasionally until rice is tender and liquid has been absorbed.


Stand aside for 5 minutes covered to cool.
Cucumber Salad
Cut cucumber in half and remove seeds from the centre with a spoon. Finely slice and add to a bowl with onion and coriander.


In a small bowl mix together sambal, lime juice, fish sauce and sugar. Pour over cucumber and toss to combine.


Place a generous spoonful of coconut rice on each plate. Top with salmon and cucumber salad. Garnish with fried shallots. Serve warm.