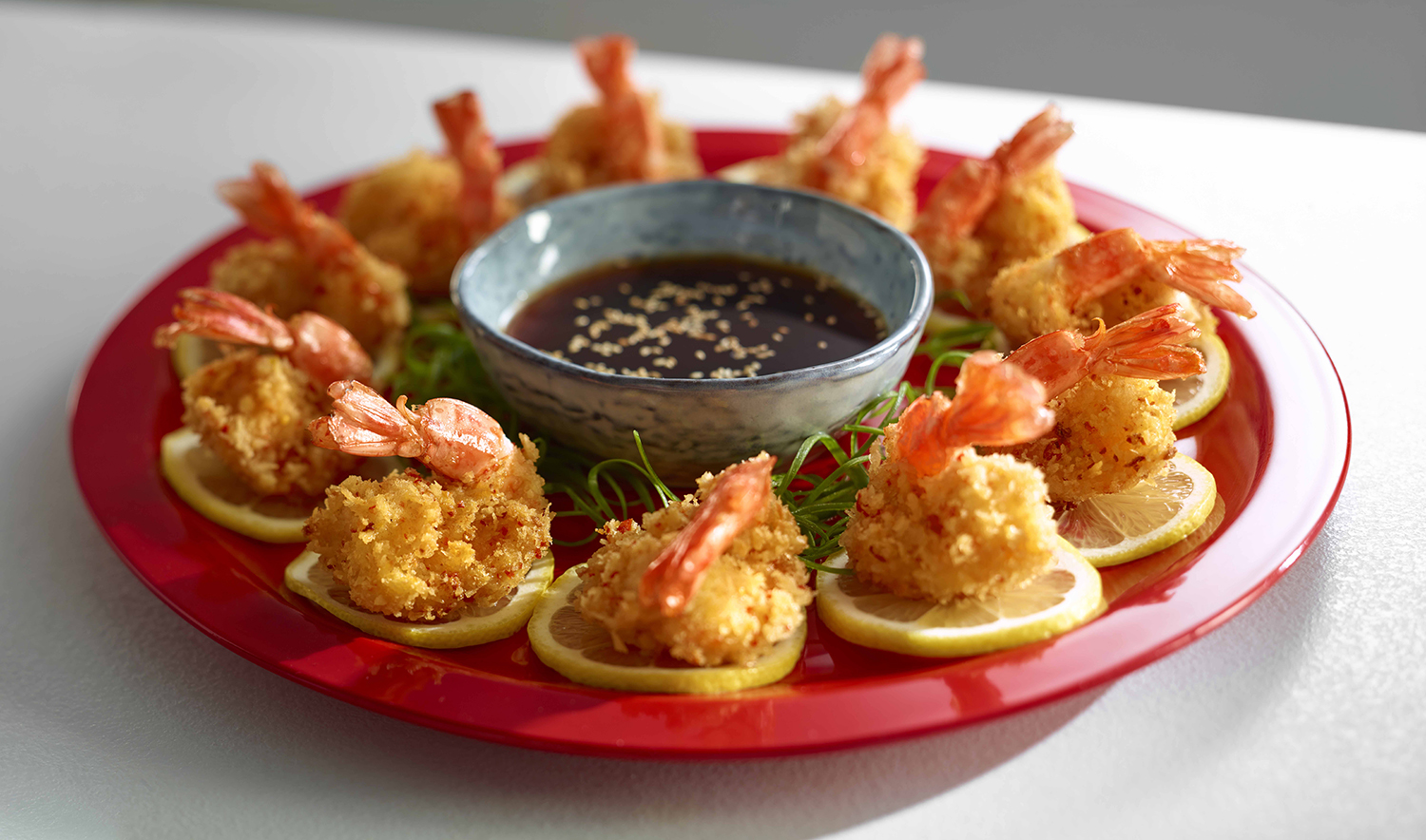 Serves 4
Prep Time: 20 min
Cooking Time: 20 min
Ingredients
1.2kg uncooked king prawns
1 1/2 cups fine stale white breadcrumbs
2 cloves garlic, crushed
2 teaspoons grated lemon rind
2 red chillies, finely chopped
2 eggs, lightly beaten
1/3 cup olive oil
1/3 cup AYAM™ Teriyaki Sauce
1 tablespoon lemon juice
Chicken marinade
1 tsp AYAM™ Soy Sauce
1 tsp cornflour
½ tsp AYAM™ Sesame Oil
Method
Peel prawns leaving tails intact, devein.
Combine breadcrumbs, garlic, rind and chilli. Whisk eggs in a small bowl. Hold a prawn by the tail, dip in egg, then in breadcrumb mixture, press on firmly. Repeat with remaining prawns.
Heat 1 tablespoon of the oil in a non-stick frying pan to medium, cook a quarter of the prawns for 2 minutes on each side or until crisp and just cooked through, remove.
Wipe out pan with absorbent paper. Repeat with remaining oil and prawns, in three batches.
Serve with combined Teriyaki Sauce and lemon juice for dipping.