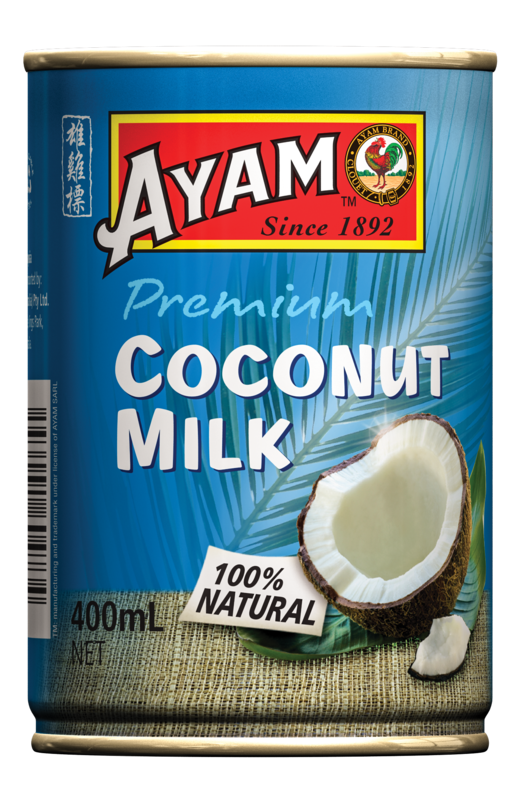 Ingredients
250g Butter, melted
10 slices plain sliced bread, sliced half (please use normal sliced bread like by Gardenia or Massimo as this what is normally used by Malaysians)
4 eggs
2 cup of dates, pitted and sliced
60g caster sugar
4 Tbsp Desiccated coconut, lightly toasted
1 tsp Orange, finely grated zest
½ tsp Vanilla extract
AYAM™ Coconut Milk 400mL
Method
Butter a baking dish (ideally, 4 slices of bread should fit in the dish in one layer).

Butter all 8 slices of bread on both sides and sit 4 in the dish.

Sprinkle with half of the dates and half the toasted coconut.

Whisk the eggs, sugar, orange zest, vanilla and coconut milk together and pour 1/3 of the mixture over the bread.

Lay on the next 4 slices of bread, sprinkle with the remaining coconut and dates. Pour on the remaining egg mixture.

Press the bread down gently into the cream mixture.